"Capitalizing Power: The Qualities and Quantities of Accumulation": Conference Programme and Videos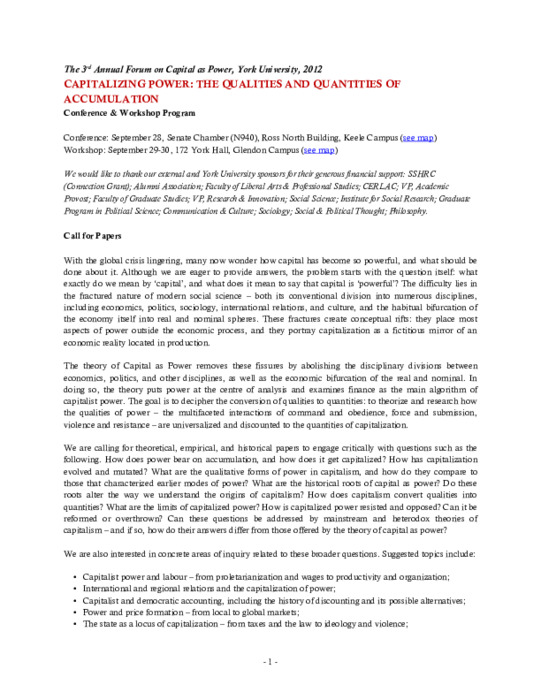 Date
2012
Author
Cochrane, D. T.
Hynes, David
McMahon, James
Nitzan, Jonathan
Singh, Morgan
Abstract
This is the third in a conference series organized by the Forum on Capital as Power. The present meetings explore the capitalization of power. There are 24 presentations, including keynote addresses and guest presentations by Jeffrey Harrod, Herman Schwartz, Justin Podur, J.J. McMurtry and Jonathan Nitzan. The conference is sponsored by a SSHRC Connection Grant and York University.

Attendance is free and all are welcome.
Citation
"Capitalizing Power: The Qualities and Quantities of Accumulation": Conference Programme and Videos. Cochrane, DT and Hynes, David and McMahon, James and Nitzan, Jonathan and Singh, Morgan. (2012). (Other; English).
Collections