Efficiency of Bioretention Cells for Stormwater Management Water Quantity Control for Low Density Residential Development: A Case Study in the Greater Toronto Area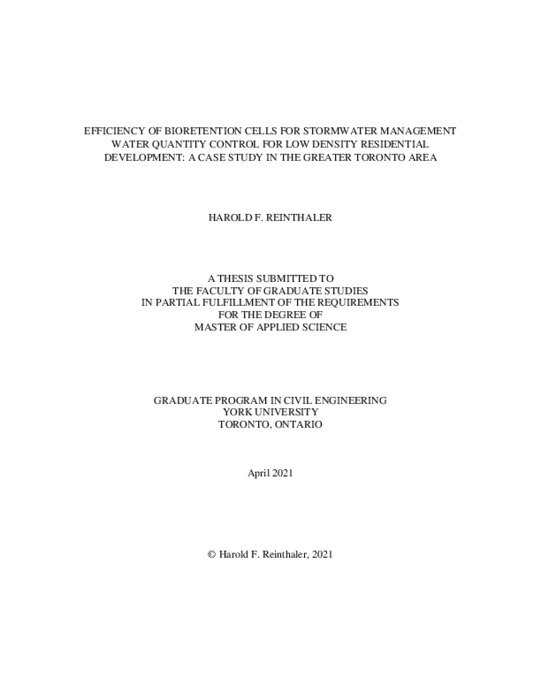 Date
2021-07-06
Author
Reinthaler, Harold Frank
Abstract
Bioretention Cells (BRCs) are new features of Stormwater Management (SWM). The primary objective of BRCs is for water quality treatment but their contribution to water quantity control of SWM is not fully understood.
A low-density residential subdivision in the Toronto Area was completed in 2017 and included BRCs. The objective of this research is to use the results of monitoring and computer modelling of that subdivision to help understand the contribution that BRCs can make to quantity control in SWM.
Modelling results demonstrated that BRCs can help mitigate the loss of infiltration due to urbanization. Under favourable soil conditions, they may have the potential to fully mitigate that loss of infiltration. BRCs are also capable of reducing the amount of quantity storage required for a wide range of precipitation events, even if constructed in less-than-favourable soil conditions. Moreover, BRCs also have opportunities to reduce SWM costs.
Collections