Before You Go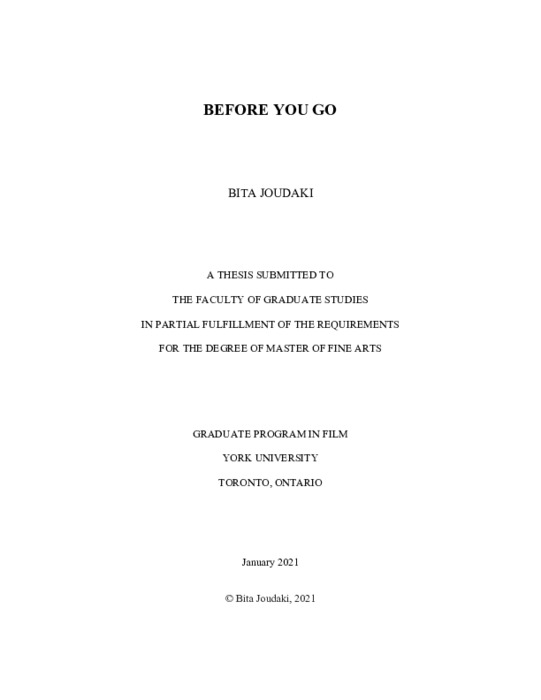 Date
2021-07-06
Abstract
Before You Go is a 13-minute essay film exploring the relationship between immigration, memory, personal identity, and how it relates to a larger Canadian narrative.

Approaching this film using a hybrid process, Before You Go uses home video, old family correspondences, and actors to re-create and interact with moments that are written about in the letters.
While working to interrogate an often homogenized representation in the media of what it means to be Canadian, this film borrows its experimental form from the inherently fragmented, dispersed, and hybrid identities of immigrants.
Collections