Roj Means Sun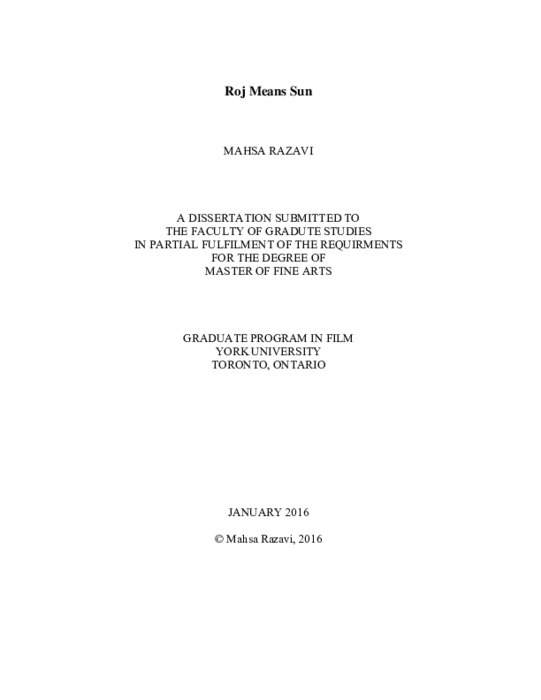 Date
2016-09-20
Abstract
My thesis project, a 22-minute dramatic film, focuses on the life of ROJIN(12),
a young Kurdish-Canadian girl who has just lost her father Agir in a battle in Iraqi
Kurdistan. Throughout the film, we follow Rojin as she struggles to cope with his
death, eventually finding a new closeness with Beritan, her mother.

Roj Means Sun is the story of a young girls struggle to dissociate herself from
the protective identity of her mother in order to recreate her identity in a land other
than her motherland. Through this story, I want to explore the narrative of Rojins
search for identity, which will be told in the context of the human condition of a
generation of young immigrant families who have left their homeland due to the
suppression of ethnic, religious and socio-political diversities by totalitarian
governments.
Collections