Miriam's World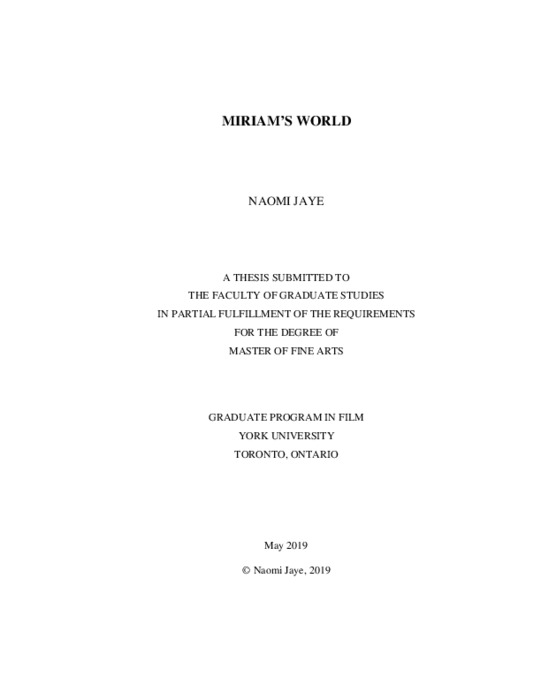 Date
2019-11-22
Abstract
Miriams World is a multi-screen, multi-media interactive installation piece, based on Martha Baillies novel The Incident Report. Laid out like a journal, the book comprises 144 incidents in the main character Miriam Gordons life, recorded on blank incident report forms she finds in the library where she works.

Originally intended to be a narrative feature film, I began to explore the idea of creating a non-linear multi-media piece. It would be a truer adaptation of the source material, keeping the granularity and the episodic form of the book I fell so in love with. I began to imagine a large-scale multi-screen piece that would tell the story of Miriam and immerse the viewer in her complex world. My thesis is a proof of concept of this larger piece.

A nine screen multi-media experience running on an eighteen-minute loop, Miriam's World is my first foray into expanded cinema. The move from traditional narrative cinema to non-linear storytelling has been a profound and eye-opening journey for me. This voyage into new territory has led to my questioning the value of narrative, the function of space, and the nature of interactivity. This paper is an attempt to describe the process I went through in order to shift my thinking from one form to another.
Collections