Making Coffee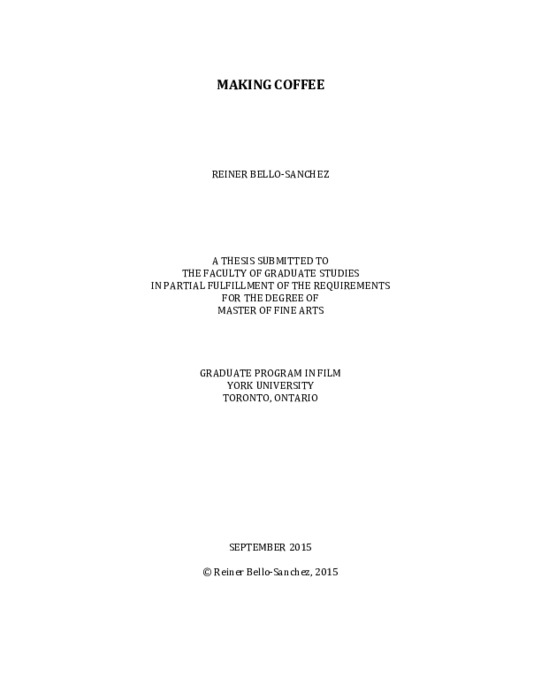 Date
2016-09-20
Auteur
Bello-Sanchez, Reiner
Résumé
Making Coffee is a fiction film shot in Toronto during the spring of 2014. It is
a social drama that explores the fatherson relationship within a contemporary
Canadian society. The story also touches upon issues of immigration and the
importance of friendship in coping with loneliness in a foreign society.
Collections