Absence is Present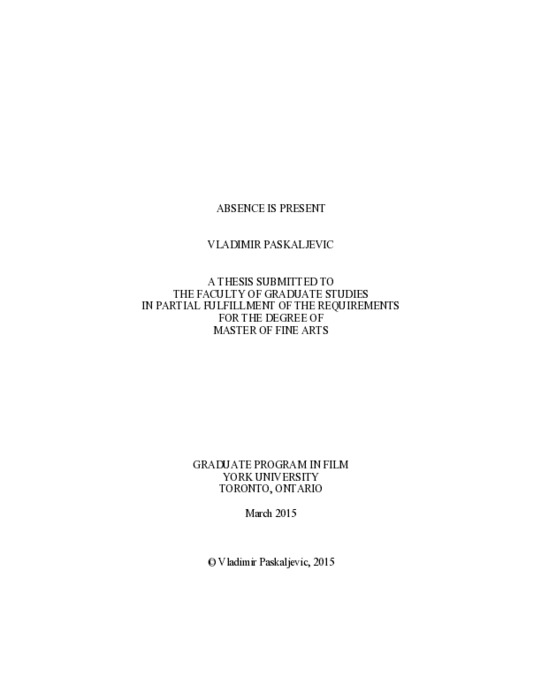 Date
2015-08-29
Auteur
Paskaljevic, Vladimir
Résumé
Absence Is Present is a short film about emotional aspects of immigration. It's a story about two women: a daughter in Canada and a mother in Serbia.

The daughter (Jelena), who is a young immigrant with a degree in Economics, seeks an appropriate job in Canada. As she does not have any "Canadian experience" she has to work in all kinds of menial jobs. This is mainly why Jelena's mother Rada is reluctant of the idea of her daughter being an immigrant.

The film begins when Rada faints on a street and loses the family dog Srećko. Throughout the she struggles with corrupted Serbian health care system while she searches for the dog throughout city of Belgrade.

The purpose of this thesis paper is to examine creative process over the course of making the short film Absence Is Present.
Collections